An answer to our prayers…we have found a long-term location!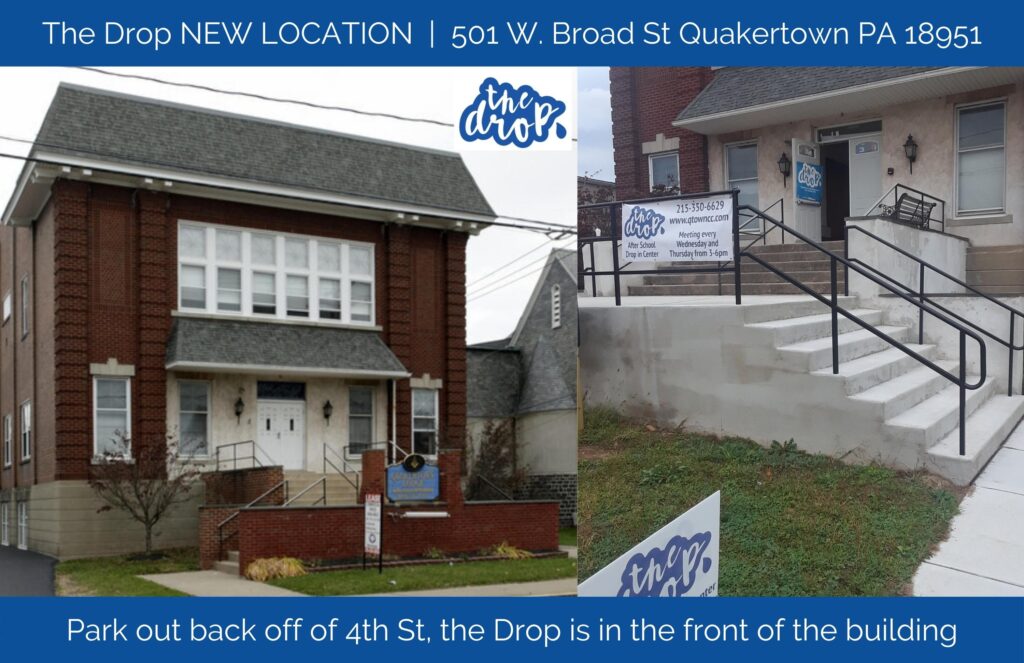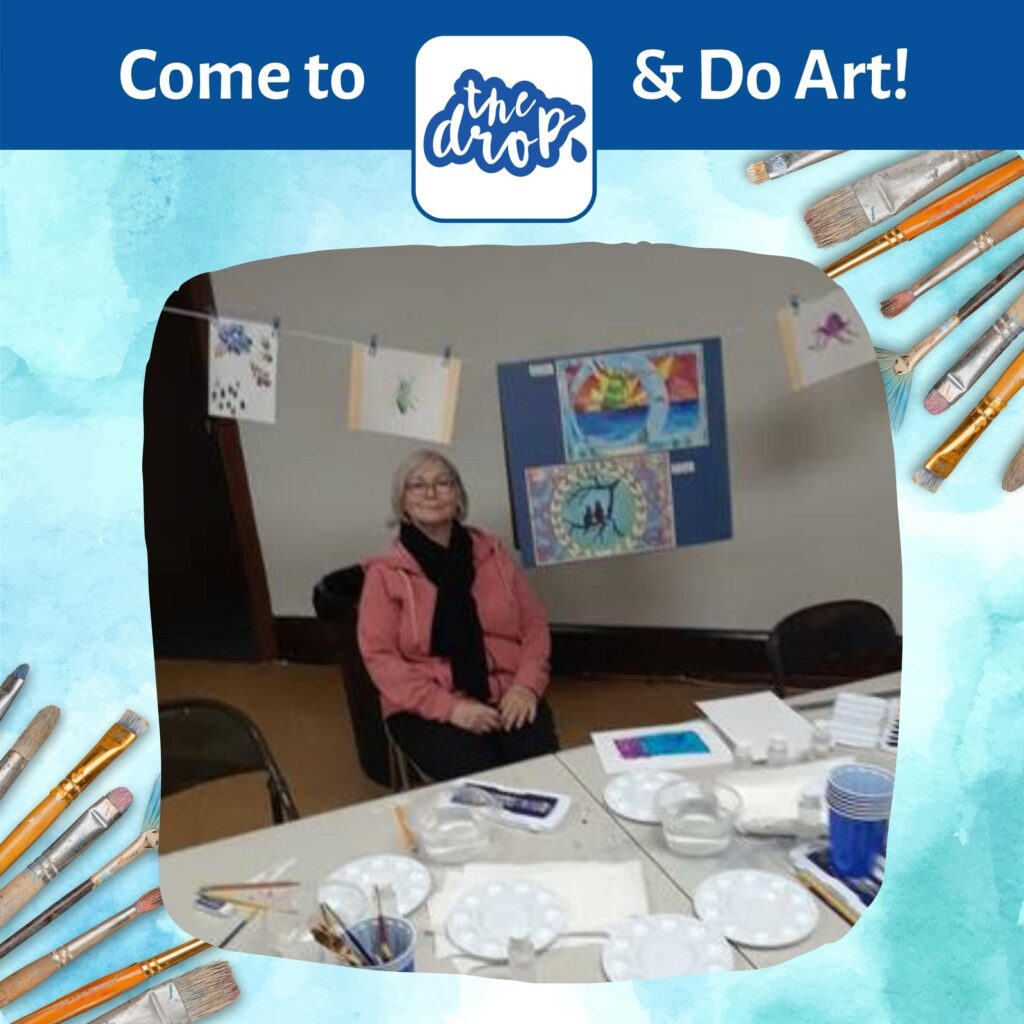 We have a retired art teacher leading art projects and encouraging creativity with the kids! Experience has shown us that kids love to do art. We received a grant from the Lehigh Valley Community Foundation to purchase art supplies. This has begun, and we had our first session, in watercolor, on October 13th. It was a success! Our November art project will be printmaking.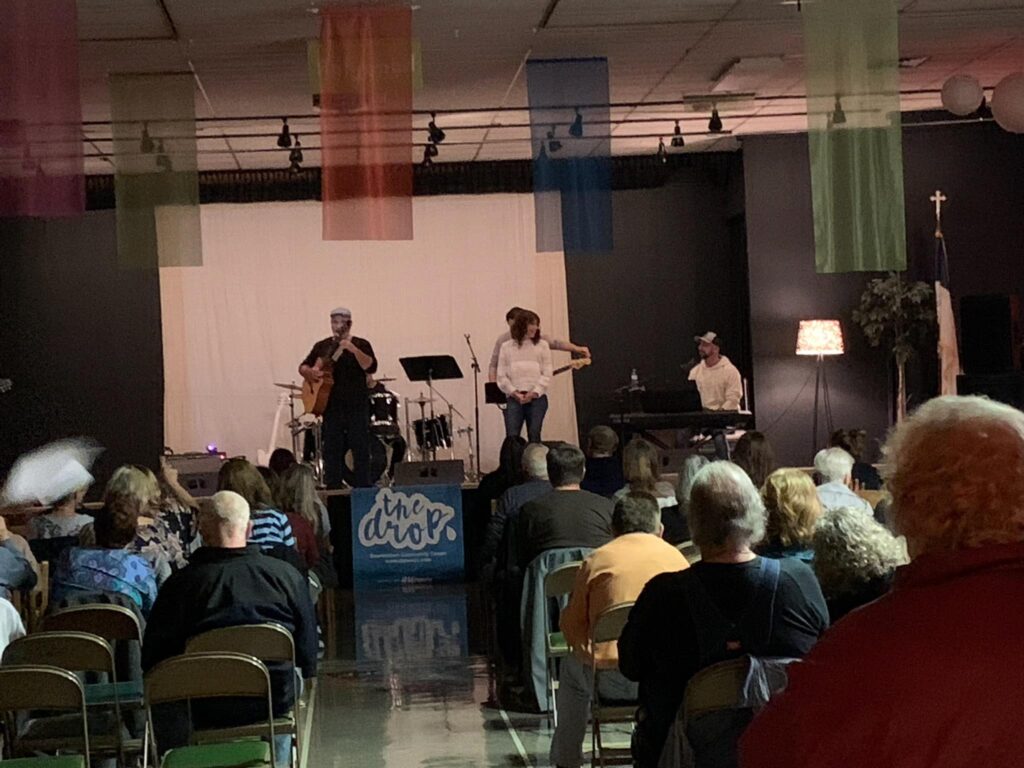 CONCERT PRAISE! We got together with the Church of Quakertown to worship God; with music and praise led by "Freedom in Christ". We also shared the vision of the Drop, talked to many people about what we do, raised $7,000, and recruited new volunteers. It was a wonderful evening!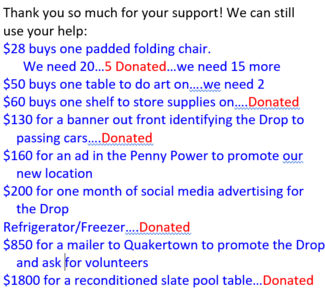 With heartfelt gratitude, we say a big THANK YOU for all you have done and continue to do for our local youth. To make a donation of anything listed, or to our General Fund, you can mail checks to QCC, PO Box 793, Quakertown, PA 18951 or donate though our website.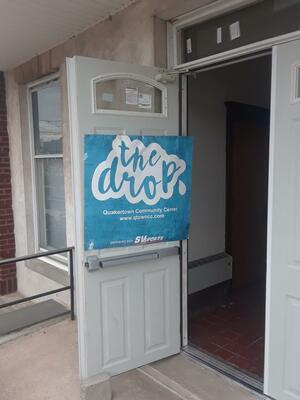 Our dedicated team of volunteers is growing…would you like to impact the lives of the youth of our town? Volunteer trainings are coming up. Contact Bruce at 215-350-6629 or email [email protected].